Cliff Buchholz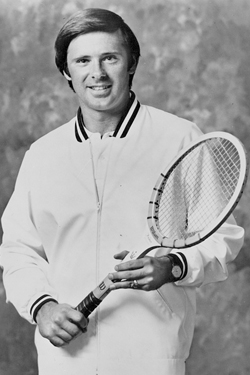 Cliff Buchholz's accomplishments in and contributions to the sport of tennis are many. Growing up in St. Louis, Cliff had a stellar junior career before moving to Colorado, and was ranked inside the top 20 in the nation before going to college. Cliff attended Trinity University, earning All-American honors.

After moving to Colorado, he opened the Cliff Buchholz Tennis Ranch in Steamboat Springs, and was a member of the original Denver Racquets, who, alongside Colorado Tennis Hall of Famer Stephanie Hagan, lead the Racquets to Denver's first world championship team title in any sport.

For more than 30 years, Cliff ran professional events around the country - the Rawlings Tennis Classic, the Pilot Pen Tennis Championships, and the Lipton International Players Championship (now known has the Sony Ericsson Open, considered the fifth major on the pro tour).

Throughout his life Cliff has owned numerous tennis and fitness clubs both in and out of CO. Currently, Cliff owns both Miramont Lifestyle Fitness and the Fort Collins Tennis Center.