Chet Murphy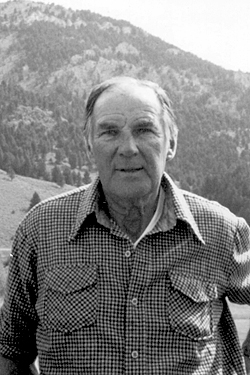 A former long-time tennis professional at the Broadmoor Hotel, Chet is internationally known as a tennis teacher having conducted clinics for players and teachers throughout the United States as well as Canada, Mexico, Australia, Indonesia, Singapore and Hong Kong.
Born and raised on the south side of Chicago, Chet began playing tennis as a sophomore in high school. With his twin brother, Bill, he won the Illinois state high school doubles championship in both his junior and senior years. He went on to play No. 1 singles and doubles at the University of Chicago. His senior year, Chet was the Big Ten singles and doubles champion as well as the NCAA runner-up in both events.
Chet and Bill teamed together to play in the Eastern grass court circuit, the major tournaments of the era. With wins over players such as Gardnar Mulloy and Bobby Riggs, they rose as high as No. 9 in the national men's doubles rankings.
After serving five years as a navy aviator, Chet began a successful coaching career. He first taught and coached at the University of Chicago, followed by stints at the University of Detroit, University of Minnesota and the University of California-Berkeley.
During one of his summer breaks, Chet accepted a teaching position at the Broadmoor. In his first season there, there were only two courts. By the next summer, six courts were added and Chet launched a program that helped established the Broadmoor as one of the preeminent tennis facilities in the United States.
While at the Broadmoor, Chet and a few club members established the Broadmoor Family Invitational Doubles Tournament. Prominent players from the region, as well as local tennis playing families, were invited to play. The tournament grew to become one of the most popular in southern Colorado.
Chet is an honorary member of the USPTA and has been a featured speaker at many of their annual conferences. He has served as president of the U.S. College Tennis Coaches Association, chairman of the U.S. Tennis Committee for World University Games and of the USTA Committee of School Tennis Development. He has been inducted into the National Collegiate Tennis Hall of Fame, the Tilden Tech High School Hall of Fame and the University of Chicago Sports Hall of Fame. He has also been awarded the USTA Educational Service Award.
In addition to his on-court achievements, Chet is the author of several highly regarded tennis books and has contributed articles to tennis magazines and educational journals.