Need help? See our Staff Directory.
For quick access to common tennis sites, use the "Helpful Links" box in the left column.
---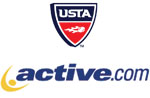 TennisLink Processing Fee Changes

Download the Active.com detailed fee structure (PDF)

The USTA entered a partnership with Active Network (Active.com) last year, which took effect on January 22. As of February 1, all Tennislink transactions are now being processed by Active.com.

Users will continue to access the TennisLink the same as they did prior to the move, via USTA.com, or more easily, by clicking on the Helpful Links along the left. The only difference the user should see is the processing fee increase. The following is a summary of the various elements related to this matter.

The registration processing fee for senior, adult and junior leagues has been increased from the USTA charge of $2 to Active Network's charge of $3 per registration. For the tournament player, the processing fee is the greater of $3 or 7.5% plus $.50 per person per event entered. Click on the link above for detailed information.

These national processing fees are in addition to the respective local fees set for leagues (by the CTA) and tournaments (by tournament directors). The processing fees will be bundled with your registration fee for one total amount that will be charged to your credit card.

The USTA's processing fees have increased over the years (from $.50 to $2). This partnership locks the processing fees at the new rates for a period of five years. Again, we wanted to provide notice to all those who will be affected by this action.