RAISING DOLLARS

GRANTS

SCHOLARSHIPS

RACQUETS FOR ALL

ABOUT THE CYTF


Need help? See our Staff Directory.
For quick access to common tennis sites, use the "Helpful Links" box in the left column.
---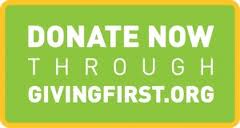 If you give kids a chance, dreams can come true.

Thanks to the Colorado Youth Tennis Foundation, tennis dreams have come true for thousands of Colorado kids since its formation in 1961.

The CYTF is a 501 (c)3 fund raising arm of USTA Colorado.

Mission: Through the lifetime sport of tennis, the Colorado Youth Tennis Foundation promotes the physical, emotional and social development of ALL youth to aspire to become active, productive and responsible citizens

By providing individual player scholarships and program grants to kids and organizations throughout the state, the CYTF ensures that juniors from small rural towns as well as from larger metropolitan areas benefit from the sport.

Tennis is much more than a healthy sport. It teaches important life skills like self-confidence, sportsmanship and teamwork. The CYTF is committed to providing tennis as a means to instill these attributes in Coloradoís children regardless of economic, social or ethnic background.





---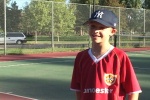 Making Dreams Come True
The Colorado Youth Tennis Foundation is excited to present its promotional video, which demonstrates the importance of fitness opportunities for kids and showcases the Foundationís efforts to introduce Coloradoís youth to tennis.