COURT LOCATOR

GENERAL INFO


Need help? See our Staff Directory.
For quick access to common tennis sites, use the "Helpful Links" box in the left column.
---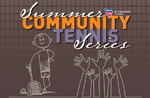 2013 Summer Community Tennis Series coming to your neighborhood
USTA Colorado is breaking out the 36-foot Sport Court, the foam balls and kid-sized racquets and causing a "racquet" in your neighborhood with the 2013 Summer Community Tennis Series. Youth and their families are invited to join us for a day of fun in the sun and experience the benefits of the lifetime sport of tennis. Please bring any gently used racquets along for donation to Racquets for All. Your donation will go even further because Subaru will put a new racquet in the hands of a child in need for the first 400 that are collected in 2013.

The Summer Community Tennis Series is brought to you USTA Colorado, in partnership with Sport Court of the Rockies and Subaru. For more information, contact Paula McClain at 303/695-4116 ext. 220.
---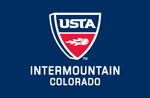 2013 Challenger (Formally Satellite) Ineligibility List
Each year, under USTA Colorado Junior Challenger (formally Satellite) Tournament Regulations certain players are identified as too advanced for Challenger tournament play. Players who fall into these categories are determined from 2012 sanctioned tournament play and rankings. Click here to view the list.
---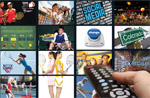 Colorado Tennis (Spring 2013) now online
The Spring 2013 issue of Colorado Tennis newspaper is now available for free at our newsstand. Don't miss the cover story, a primer about the big changes for 2013, as well as the HighFIVE, ProFiles and of course the latest BUZZ in the Colorado tennis community.
---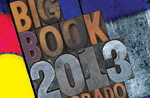 2013 Big Book of Colorado Tennis now online
The digital version of the 2013 Big Book of Colorado Tennis is now available at our newsstand. All current members with up-to-date addresses with the USTA should receive a hard copy of the Official Publication of Tennis Lovers in the next few weeks. Complete with a full description of junior and adult play offerings, the 2013 sanctioned tournament schedule, as well as the 2012 final rankings, this year's Big Book has been redesigned with parents in mind. We re-tooled the juniors section, and made some changes to the adults section as well. Check it out today!
---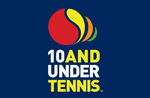 10 & Under Tennis/QuickStart: Tennis on a smaller scale for Kids!
The QuickStart tennis format gives kids a chance to play tennis appropriately sized to fit their needs. Shorter courts, smaller racquets, and slower balls lead to a more successful experience.
---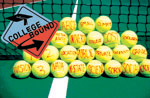 CollegeBOUND: USTA Colorado's Guide to Playing College Tennis
For parents of junior tennis players, helping them find the perfect college can feel like a monumental challenge. We're here to help make that process more manageable. Download the 4-part series, which ran in Colorado Tennis newspaper in 2010.
---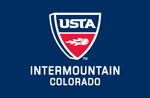 Members, update your information
Did you know that:
| | |
| --- | --- |
| • | The USTA Colorado does not maintain any membership information and does not have the ability to update membership information. |
| • | The USTA Colorado, Tournament Directors, etc. obtain your membership information from the USTA each time it is needed so your most current information is always used. |
| • | Tournament Directors use your contact information to reach you if there are changes to the draw? |
| • | Your publications can not be forwarded if you don't have a valid current address on file with the USTA? |
| • | You will not be made aware of special promotions if your contact information is out of date. |
USTA members are encouraged to update their mailing and contact information with the USTA whenever they make a change. Updating your information is easy. Simply visit USTA.com and click MEMBERSHIP to join, renew, or update your information. You can also call the USTA at 800/990-USTA (8782) or email memberservices@USTA.com. Stay connected. Keep your information current.
---