COURT LOCATOR

GENERAL INFO


Need help? See our Staff Directory.
For quick access to common tennis sites, use the "Helpful Links" box in the left column.
---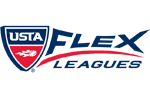 Get Your Flex On!
Can't find time to fit tennis in to your tight schedule? We have the league for you! Introducing USTA Flex Leagues, the ready-to-play-tennis-when-you-are league. Weekends, mornings, evenings...even on your lunch hour; whenever — and wherever — is most convenient for you, your next match is always waiting. It's Great Tennis on your terms. Because No Schedule can be the Best Schedule.
---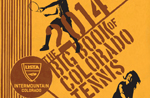 2014 Big Book of Colorado Tennis now online
The 2014 Big Book of Colorado Tennis is now available through the USTA Colorado digital newsstand. This year's Big Book has a complete rundown of the new rules affecting youth tournament competition, as well as the complete 2014 youth and adult sanctioned tournament listings for Colorado. Find your 2013 ranking, the 2014 adult league menu (featuring several new leagues including the all-new Flex League offerings).
---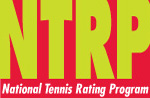 Year-End NTRP Ratings Now Available
The 2013 year-end NTRP ratings are now available. Players can view their rating by simply logging in to TennisLink. TennisLink is the only website that has USTA NTRP Ratings. There has been a lot of buzz and confusion about "TLS ratings." TLS ratings are not NTRP Ratings. The information found on the TLS website is in no way connected to the USTA NTRP algorithm and should not be confused with NTRP Ratings. In all instances that we have checked, they are substantially incorrect.

Appealing your rating - login to TennisLink, click on the "Appeal Rating Level" link located to the right of your name, under your rating. This is an 'Auto appeal', so once you submit it, your appeal will be granted or denied immediately depending on your rating in hundredths. If granted, your rating will be changed and cannot be changed back. Medical appeals are only considered for players who have a permanent, debilitating injury/illness that occurred after your last match and can only be submitted to move down. All appeals are final whether granted or denied.

Questions / Concerns about your rating? Read all Frequently Asked Questions. If you still have questions, contact us. NOTE: Aside from the appeal process described above, there are no other changes made to ratings, so we can answer questions, but no one can change your rating. Please allow 48 hours for a response to emails or voicemails.
---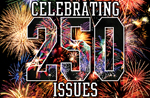 Colorado Tennis (Winter 2013) now online
The Winter 2013 issue of Colorado Tennis newspaper is now available for free at our newsstand. Don't miss the HighFIVE, ProFiles and of course the latest BUZZ in the Colorado tennis community.
---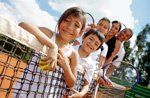 Finding Tennis in your Neighborhood
So you've tried tennis at a local festival or free clinic, and now you're ready to take your game to new heights, or maybe just keep the family active and having fun. USTA Colorado invites you to add years to your life — and life to your years...get in the game today! Find local courts and programming for the whole family. Start today.
---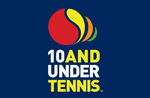 10 & Under Tennis/QuickStart: Tennis on a smaller scale for Kids!
The QuickStart tennis format gives kids a chance to play tennis appropriately sized to fit their needs. Shorter courts, smaller racquets, and slower balls lead to a more successful experience.
---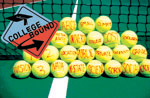 CollegeBOUND: USTA Colorado's Guide to Playing College Tennis
For parents of junior tennis players, helping them find the perfect college can feel like a monumental challenge. We're here to help make that process more manageable. Download the 4-part series, which ran in Colorado Tennis newspaper in 2010.
---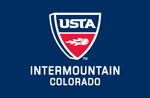 Members, update your information
Did you know that:
| | |
| --- | --- |
| • | The USTA Colorado does not maintain any membership information and does not have the ability to update membership information. |
| • | The USTA Colorado, Tournament Directors, etc. obtain your membership information from the USTA each time it is needed so your most current information is always used. |
| • | Tournament Directors use your contact information to reach you if there are changes to the draw? |
| • | Your publications can not be forwarded if you don't have a valid current address on file with the USTA? |
| • | You will not be made aware of special promotions if your contact information is out of date. |
USTA members are encouraged to update their mailing and contact information with the USTA whenever they make a change. Updating your information is easy. Simply visit USTA.com and click MEMBERSHIP to join, renew, or update your information. You can also call the USTA at 800/990-USTA (8782) or email memberservices@USTA.com. Stay connected. Keep your information current.
---